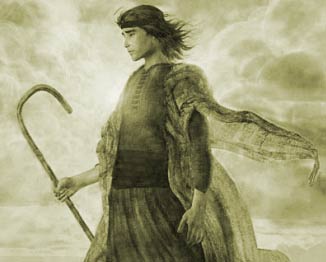 The story of Joseph, as narrated in the book of Genesis, presents a remarkable foreshadowing of Jesus Christ. The typological connections between Joseph and Jesus are manifold and significant, highlighting God's meticulous providence in ordaining events and individuals in redemptive history. These typological connections serve to deepen the understanding of God's unfolding plan and offer encouragement to believers.
Genesis 45:7-8 records Joseph's revelation to his brothers: "And God sent me before you to preserve for you a remnant on earth, and to keep alive for you many survivors. So it was not you who sent me here, but God. He has made me a father to Pharaoh, and lord of all his house and ruler over all the land of Egypt." In this passage, Joseph acknowledges God's sovereign hand in his suffering, betrayal, and eventual exaltation. This strikingly parallels the narrative of Jesus, who, as recorded in Acts 2:23 and Acts 4:28, was betrayed and crucified according to God's predetermined plan.
In both cases, God's providence ordained the evil intentions of men to bring about the deliverance of His people. Joseph, like Jesus, suffered unjustly at the hands of his brethren, yet ultimately saved many of those who initially sought to harm him. The Genesis account of Joseph reveals numerous typological connections with Jesus:
1. Betrayal and hatred: Joseph was betrayed and hated by his brothers (Genesis 37), foreshadowing Jesus' betrayal by His own people.

2. Temptation and sinlessness: Joseph resisted temptation and remained sinless (Genesis 39), reflecting Jesus' sinless nature.