"God bids us do what we cannot, that we may know what we ought to seek from him." - Augustine
Contact Monergism
We are always delighted to receive your emails. They continue to be a great encouragement to us, but as you can probably imagine, the Website's traffic has dramatically increased, so while we try to answer all of these emails, it is not possible to respond to all of them.
Contact Monergism.com
[email protected]
Our apologies if you have tried to contact us recently. There was a technical malfunction in our online form so we may not have received your email.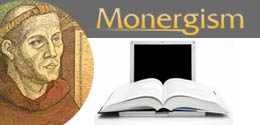 Sign Up for our Weekly Newsletter Here
(Newest Free Resources, eBooks and Book Recommendations)
Email Marketing You Can Trust